We may receive affiliate commission when you click certain products. Read our important disclosure to learn more.
After you start diving more frequently, you may be interested in getting a dive watch.
Not only do dive watches make you look incredibly stylish…
But they provide you with crucial information during your dives.
If you want a solid dive watch proven by years of use, look no further than the Cressi Newton.
We at Scubaotter know the best dive watch for one person, may not be the best for another.
After reading this guide, you'll be able to make an educated decision on what the best dive watch is for you.
Depending on your budget, you may want to check out our other guides on best dive watches under $500, and best under $1000.
OUR PICK
Cressi Newton
Best for beginners
The Cressi Newton is a beginner friendly dive computer that fits many budgets.
What Are Dive Watches?
Dive watches are specialized devices that feature advanced water resistance compared to their traditional counterparts.
While many of their roles can be accomplished by dive computers, they are still a key part of any divers loadout in terms of fashion and safety.
An interesting feature of dive watches is the rotating bezel used for keeping track of bottom time. Shortly after divers enter the water, the bezel is aligned with the current minute hand for easier time tracking.
All dive watch bezels are unidirectional for safety reasons. In the event a diver were to accidentaly move the bezel, it can only twist counter clockwise.
If it twisted both ways, a divers apparent dive time can be extended causing them to stay down longer than intended. For more information on how to use a dive watch, check out our guide.
Why Get A Dive Watch?
We live in an age where technology is improving at an extremely fast rate.
Before iPhones, people would use watches and clocks to tell time.
Before dive computers, divers would use watches to keep track of time spent underwater.
Here's the deal:
For all practical reasons, you likely don't need a dive watch.
However…
If you're a watch guy like me and love them for style reasons, welcome to the world of dive watches.
Best Dive Watches
The Cressi Newton is one of the best selling dive watches out there.
The watch offers everything you need for a very affordable price. If you're sold already, click here to buy this piece.
Made from stainless steel and available in a wide variety of colors, it's a perfect choice for recreational divers who want a watch with a casual and modern look to use both inside and outside the water.
Pros
Affordable for all divers
Simple interface for beginners
Lightweight
Depth
200m
Material
Steel
Strap
Rubber
Battery
4yrs
Style
Avg
Price
Low
The Seiko Prospex Marinemaster Quartz Tuna SBBN033 is a classy dive watch with a sporty appearance and is an instant go-to for watch enthusiasts.
Diving fans can now own a gorgeous watch that matches the awesome feeling that comes with it.
Pros
Extremely accurate time mechanism
High visibility display
2 year warranty
Depth
300m
Material
Steel
Strap
Steel
Battery
5yrs
Style
Avg
Price
High
Likely one of the cheapest yet practical watches out there, this makes for an excellent option for recreational divers wanting a simple dive watch.
In addition to its high accuracy timing system, the watch features the current date near the 3-hour mark.
The watch face and band are both made from stainless steel with a clasp mechanism for security. We don't want this one falling off mid-dive! However, if it does, we are sure some otters wouldn't mind a new gadget!
Lastly, the watch features a Swiss automatic movement for the watch nerds out there. For those not as educated in the watch world, this means: no batteries!
Pros
Most affordable on this list
No batteries
Cons
Can be innacurate
Weak clasp system
Depth
200m
Material
Steel
Strap
Steel
Battery
None
Style
Low
Price
Very Low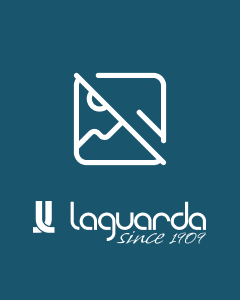 Within the well-known range of diving watches from Seiko, the Prospex Mar Diver's collection stands out for its characteristics and performance underwater.
With a moderate price, this Japanese watchmaker has created a machine with impeccable quality and results.
The bevel is emphasized with a red mark to make it easier to see the immersion time.
Within this collection, the automatic model is the most guaranteed for its precision and durability, and style.
Pros
Extremely stylish
Great value
Self winding
Depth
200m
Material
Steel
Strap
Steel
Battery
None
Style
High
Price
Low
These military concept watches have the endorsement of the elite body of the US Navy, so their quality and results are more than trustworthy.
It stands out for its excellent visibility even in the worst lighting conditions: the watch incorporates Luminox llt lighting technology, which provides constant night visibility for 25 years, without having to press any button or having to recharge it.
The quartz mechanism is Swiss made. Although it is a good quality watch, it has a very affordable price, making it the right choice for recreational divers.
Pros
Very visible face
Swiss movement
Depth
200m
Material
Silicone
Strap
Silicone
Battery
4yrs
Style
Low
Price
Low
This collection rocks a classic but sporty look while offering excellent performance for recreational divers.
The watch sports a wide bezel, large needles, and indicators with a generous coating of SuperLuminNova®. This allows a good reading at all times, both inside and outside the water.
It is also a precision watch thanks to the quartz movement made in Switzerland ETA G10.212 PRDP Precidrive.
It also has the endorsement of the ISO6425 certificate for diving watches — ideal for recreational divers.
Depth
300m
Material
Steel
Strap
Steel
Battery
None
Style
High
Price
Medium
The Seastar collection presents the right balance between performance and design.
It is a very used model, especially by recreational divers and with which people are usually very happy both for the performance and duration of the piece and for being very comfortable to wear.
Depth
200m
Material
Steel
Strap
Rubber
Battery
Auto
Style
Avg
Price
Medium
Acclaimed as the best diving partner by many divers, the Aquaracer is a trustworthy and reliable watch.
It has a Swiss automatic mechanism of high precision that works excellently even under high-pressure conditions in deep dives.
Overall, this watch is ideal for regular recreational divers as well as those for whom diving is more than a hobby.
Pros
Extremely Stylish
Simple interface for beginners
Lightweight
Depth
300m
Material
Steel
Strap
Steel
Battery
4yrs
Style
Avg
Price
Low
Dive Watch Buying Guide
The first thing you'll need to consider when purchasing a dive watch is:
Why am I getting a dive watch?
Step 1: Identify Important Factors
These can be anything from:
Style
Functionality
Budget
Comfort
Battery & Movement
Brand name
All of these factors will significantly affect the dive watch you end up with.
For example, if you're getting a watch for the sole purpose of style, some of the more advanced features that greatly effect the price can be ignored.
This is the one thing Scubaotter can not answer.
It's up to you decide the deal breakers!
When you've decided what you're looking for, it's time to jump into the next section, where we discuss the different types of dive watches.
Step 2: Types of Dive Watches
When it comes to dive watches, we'll place them into three main categories.
Classics
Digital
Dive Computers
In some cases, different watches will fit into some or all categories!
Classics
These are analog clocks, mainly mechanical or quartz. They are usually characterized by exceptional durability and resistance.
It's also where you will find the widest range of prices: from the cheapest for less than 100 euros to the most exclusive with prices that are around 4000-5000 euros, and even more.
Digital
Some "street" digital watches are suitable for diving. As long as you can submerge at least 200m, have a good backlight and stopwatch function to count the time you spend underwater, you can use it without problems to dive.
There are also specific models to practice this sport, offering some additional options focused on diving, such as a depth gauge. They are relatively cheap and compact.
Dive Computers
Not yet properly a diving watch, in recent years we can find in the market several options with a size and shape that resembles that of a diving watch.
They even have "clock" mode so that you can use it as such out of the water. If you want more information about diving computers, I recommend you take a look at this guide that will help you to know the available options and choose the most appropriate one.
The choice of the type of watch is something very personal that will depend on your preferences, tastes, and the use that you are going to give.
If you are looking for a versatile analog watch to use both in and out of the water that allows you to know the time of immersion, with a model that is submersible 200m, with unidirectional rotating bezel and excellent visibility of the digits and hands will suffice.
On the other hand, if you want a device that allows you to monitor some other parameter of the dive, such as the depth at which you are at each moment, you can opt for a digital model that offers additional monitoring functions.
Even if you already have a dive computer, if you are a regular diver or do technical diving, you will need a redundant backup system to ensure you can control the essential values ​​of your dive in case the computer fails.
Characteristics To Look For
Waterproof
It is not the same as the watch is submersible to be prepared to withstand the pressure to which it is subject to during a dive. It is essential to look at the maximum depth to which the watch can be submerged, which is indicated by the acronym WR ( Water Resistant ) followed by a number.
WR100 means that the watch can theoretically be submerged up to 100 meters deep. The maximum depth indicates the number of atmospheres (ATM) of pressure exerted by the water that supports the clock.
To know the equivalence in meters, you have to use this simple rule: 1 ATM = 10 meters deep. Thus, a clock that supports 10 ATM could be submerged up to 100 meters deep (in theory, although in reality, it is not good either).
Keep in mind that the conditions used in the laboratory to define the resistance of the watch to pressure are not comparable to those of a real dive since it is calculated by simulating the static pressure of a water column and not the dynamic pressure that receives the watch during a dive.
Therefore, I recommend that you do not buy a WR watch too low. For example, WR20 does not mean you can lower up to 20m real with your watch.
A digital watch is considered to be suitable for diving if it is submergible to at least 200m (20 ATM). Clocks with lower depths are ideal for other water sports, but not for diving according to official limits.
Screen Visibility
Check that the watch face is optimally underwater to allow easy readability of all parameters even during night dives or inside caves. For that, make sure you meet the following requirements:
Digital clock: choose a watch with a good backlight.
Analog clock: must have a high contrast between numbers, hands, markers, and the bottom of the dial.
I recommend that you count, at least, with luminous hands (especially the second hand, which will allow you to check that the clock is running), although ideally also the numbers and markers of the bezel should be bright.
In addition, some models have an orange or yellow background to further increase the contrast with the numbers and hands like the Kronsegler MKS diving watch.
Characteristics of the Bezel
The bezel is the ring that rotates around the watch face. It is an essential element, especially in analog watches, as it will tell you how long you have been in the water since you started the dive.
Check that the ring turns freely and gently. However, it should not turn too easily, to prevent you from being able to move it unintentionally during the dive. To dive, the bevel has to rotate only in the anti-clockwise direction (unidirectional rotation).
Since the bezel only moves anti-clockwise, if you accidentally move it during the dive, it would only make it shorter, which would keep you safe.
It is also essential that watches account for the time in clearly indicated divisions of at least five minutes.
Watch Material
The watch case is usually quite thick to properly withstand the high pressure of the deep water during the dive.
In general, the watches that withstand the highest pressure are made of heavier materials, such as stainless steel.
If you do not plan to do deep dives, you can opt for lighter models made of titanium or even plastic for digital models.
The most important thing when choosing the type of strap is that it is extensible and long enough so that you can adjust it according to whether you dive with a more or less thick suit or even without sleeves.
If not, think that you will have to change the strap every time you dive in a different suit or if you want to use the watch out of the water.
For the rest, the choice of belt material will depend on your tastes and preferences: from the most classic solid steel belts to the most advanced silicone options, including nylon, etc.
Keep in mind that leather straps are not suitable for diving/snorkeling.
Frequently Asked Questions
What's the difference between a dive watch and dive computer?
The main difference between a dive watch and a dive computer is functionality.
The primary use for dive watches is for keeping track of time while underwater. They are often much more stylish than computers, which is their biggest flaw.
Dive computers can pretty much do everything a dive watch can do, and more.
What does a dive watch bezel do?
Dive watch bezels allow divers to set their desired bottom limits before a dive with a twist.
Throughout the dive as time passes, divers can glance at their remaining time in order to get a better idea of how long they've been under.
All dive watch bezels only twist one way so that in the event one is brushed backward giving more bottom time, a diver doesn't accidentally overstay their limits. For more info, read our dive watch guide.
What's The Best Dive Watch For Women?
For some women, these dive watches may or may not be great fits as they may not fit their style or wrist size.
To learn more about the best dive watches for women, check out our in-depth guide.
Conclusion
In conclusion, you should consider the following information when looking for a dive watch.
Does the clock give you the necessary information?
Is the watch water resistant? To what depth?
Do you dedicate yourself to technical diving?
Is the information on the watch easy to read?
Is the strap comfortable?
Is the watch the right size?
How hard is the maintenance of the diving watch?
After each dive, it's essential to clean your watch like you would the rest of your equipment. Use fresh water to eliminate salt and possible sand.
Do not keep the watch wet: let it dry in the air, but avoiding direct sun exposure.
Avoid leaving the watch exposed to the sun for an extended period of time before a dive, as the sudden change of temperature could irreversibly damage the watch, losing its tightness. And there you have it, all of the factors to consider when picking the best dive watch for you in 2020.
Austin is the website owner, and began scuba diving at just 16 years old. After traveling and diving all over the world, he is dedicated to bringing the hobby to more people.